Basement Remodeling Pell Lake
If you live in Pell Lake and you're looking for a basement remodel or a basement remodeling quote, a basement designer or a basement design quote, call Leaf Stone Remodeling for a fast quote on your upcoming basement remodeling project.
We have a professional crew with over 45 years of experience as remodeling contractors; helping the homeowners of Pell Lake, Wisconsin build the rec room, office, playroom, extra bathroom, media room, game room or anything else you can imagine.
Designer on Staff
We have a professional kitchen, bathroom and basement designer on staff to help you every step of the way. Looking for some help designing your new basement? Need a little help tweaking the one you have?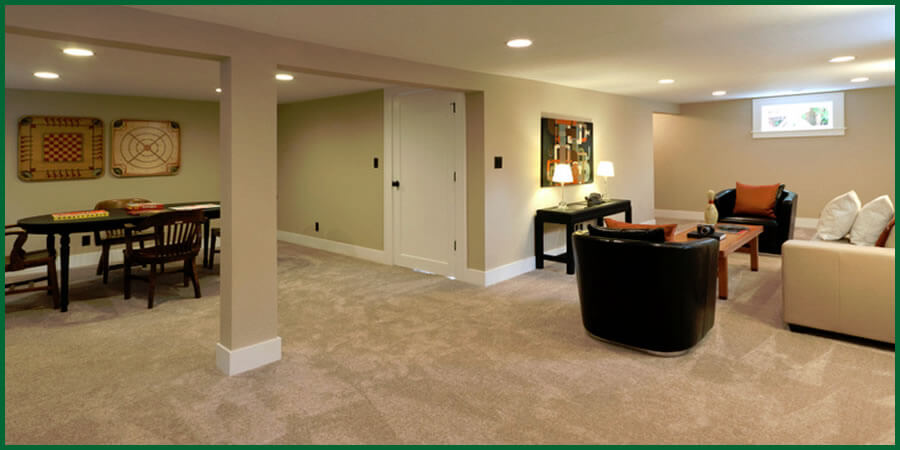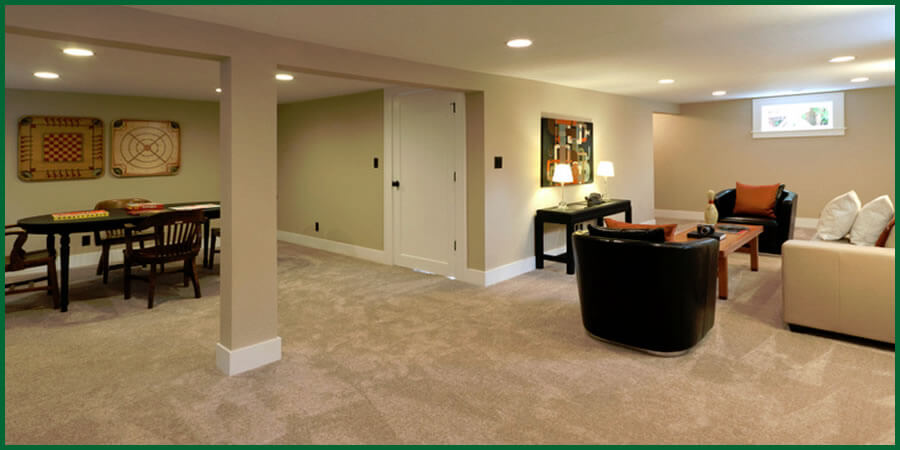 ---
One of the best reasons to renovate your basement is that you can customize it anyway that you want it. You can use this space for virtually anything. You can add another bedroom, build a play room for your kids, turn it into a home office, or create a place to entertain your guests. The possibilities are endless! If you are looking for ideas, Stone Leaf Remodeling will be happy to help you come up with some ideas for how to best use your basement.
You're the boss; we're the specialists...the professionals. We build a space with your goals in mind while keeping to local building code requirements, industry standards and our internal principals. You don't need to worry about telling us to "build your basement as if it was our own", it's our work and we stand behind that.
We understand that we are likely building an entire floor right beneath your feet. While we're in close quarter's, working long hours with a variety of trades; but we never lose sight of the fact that it's your home. As we respect our homeowners, we share the same respect amongst ourselves and the trades. We are all accountable for the finished product and the experience during construction. Part of our commitment to respecting you and your home is to clean up every day at the end of the day. We want you to hardly realize we're there, and then walk down one day into a whole new reality.
We believe that it is our duty to provide you with a proper inspection, creative design and estimate. Our estimates are provided with a detailed scope of work that include a line by line itemized breakdown. Our all-Inclusive approach sets a fair and realistic budget to get the job done on time and on budget. You'll enjoy seeing your space being built...and we'll enjoy the look on your face when you see the finished basement when we're all done.
If you live in Pell Lake, call today to speak with out team about your next basement remodeling project.